The second Hatchet Job of the Year Award has gone to Camilla Long's acerbic Sunday Times review of Rachel Cusk's memoir Aftermath. The award is "a crusade against dullness, deference and lazy thinking"; in its manifesto it rewards reviewers who overturn received opinion with style, while celebrating that most "underpaid and undervalued form of journalism: the book review." I think these lines from Long's review may just have done the trick: "… we have acres of poetic whimsy and vague literary blah, a needy, neurotic mandolin solo of reflections on child sacrifice and asides about drains."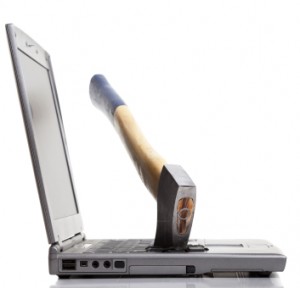 Long's prize comes with a golden hatchet and a year's supply of potted shrimp. Shrimp of course refers not only to a marine  crustacean, but also to a puny person; the catch is from the award's sponsor, a fishmonger. Long shot ahead of the blitz on two of Britain's big-gun  novelists, Martin Amis and Salman Rushdie. Zoe Heller writing for the  New York Review of Books attacks Rushdie's memoir Joseph Anton for "magisterial amour propre" and concludes: "The world is as large and as wide as it ever was; it's just Rushdie who got small."
There is no miscalculating that the UK book market exceeded £3 billion in 2010; no wonder there are far too many books inside books. Last year's winner Adam Mars-Jones' literary demolition of Michael Cunningham's novel By Nightfall criticised the practice of near-constant allusion: "Nothing makes a novel seem more vulnerable, more naked, than an armour-plating of literary references. If you're constantly referring to landmarks, it doesn't make you look as if you're striding confidently forward – it makes you look lost."
'On the Uselessness of Chastity Belts'
No lock is of avail against the cunning of women;
there can be no fidelity where love is not present:
for that reason will I buy with your money the key I lack.
LOCKED INTIMACIES
Several hatchet jobs on the Italian writer and director Federico Moccia's cult Italian teen novel I Want You haven't deterred its popularity. Damning in their criticism of a bald-headed and plump figure fixated on teen angst with his jejune and klutzy prose, Moccia is nevertheless widely seen as authoring the padlocking trend. LoveLocks®, for instance, is a UK site that sells, well, lovelocks – cashing in on the fad that has grown worldwide recently.
Opposing origins are attributed to this practice. There is the Chinese custom where lovers padlock a chain or gate and cast the key into vapoury valleys. Neoteric Hungarian lovers hurl keys into water after placing a lock in a meaningful spot, but most well-known perhaps are the Roman fountains where keys and coins are flung. Locks left on the Ponte Milvio bridge over the Tiber were removed last year by local authorities fearful of their added weight. And now, on the eve of Valentine's Day, padlocks engraved with lovers' names have surfaced across bridges–as well as in unromantic and lorn places–in London. Perhaps this is a modern, more convenient and public equivalent of that ancient anti-temptation and anti-rape device, the chastity belt? Valentine tills somewhere will no doubt also be promoting the protection offered by Rape-Axe: the spiked anti-rape "condom" developed by Dr Sonnet Ehlers.